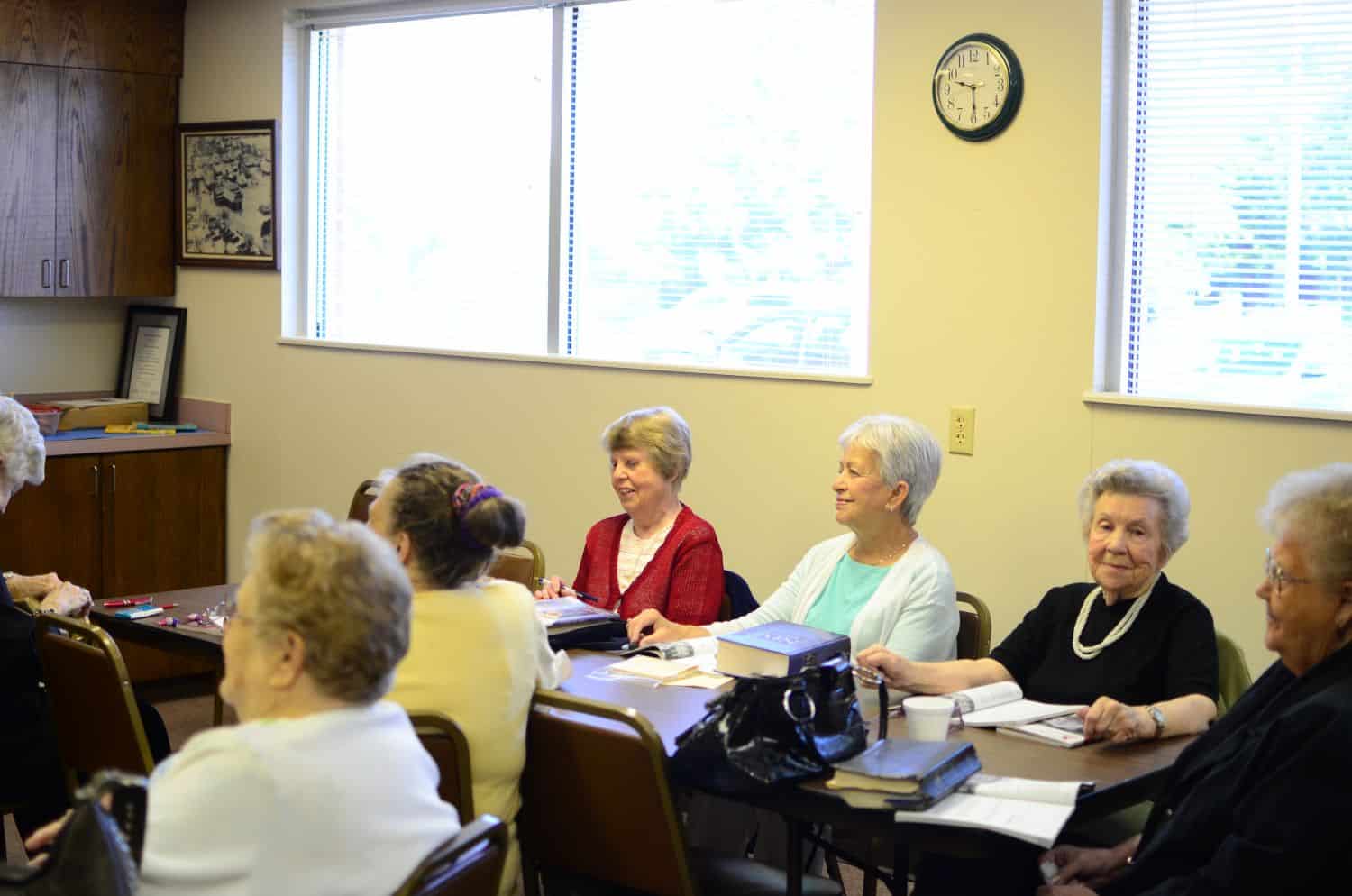 The purpose of the Women's Ministry is to enrich the lives of women of the church in ways that fulfill the example Christ gives us to be "a light" to our world, our city, and our homes, thereby bringing others to God and glory to Him (Matt. 5:16).
WMU
Women on Mission promotes prayer, mission study, mission action, and compassion ministries. If you are interested in receiving Missions Mosaic magazine or how you can be involved with Women on Mission click here,
Baby and Wedding Shower Ministry
Celebrating life's milestones together is an important part of our ministry. If you would like to take part in giving a shower or helping with one or would like to serve on the shower committee, please contact the church office. Vickie Copling leads this ministry.
Bible Studies
Small group Bible studies by Beth Moore and others are hosted on a weekly basis two to three times a year with both daytime and evening times available. More details can be found in the information hallway.
Women's Conferences
You can also connect with other women through trips to conferences such as Fresh Grounded Faith with Jennifer Rothchild.
Women's Ministry Team
Ava Baker
Marilyn Mitchell
Erin Slye
Judy Clark
Ann Holley, Director