Welcome to our Children's Ministry!
Hillcrest seeks to create an environment that teaches our children the truth about God and His word. Our Preschool is fully staffed for all services which include a children's church during the Sunday morning worship service from 10 a.m. to 11 a.m. All children's classes are divided by age group for Sunday School. We offer bus rides for children who are at least four years of age.
Sunday School
9:00-10:00 a.m.
We offer Sunday school classes for children age three and up to sixth grade. We encourage the children to "grow and become strong, full of wisdom and the grace of God" Luke 2:40 just like Jesus did as a child.
The Gospel Project program teaches Bible stories Old Testament through the New Testament, showing how God's plan of salvation flows throughout history. Students sing songs, play music, read and engage with the Bible lessons, watch the DVDs of each lesson, discuss the main point of each lesson prompted by the discussion starter, and color Bible story pictures. In grades 1-3 students each have their own Bible Story coloring book and personal zipper pencil pouch with their own pencil colors, crayons, and pencils.
Social distancing, hand washing, and Covid19 protocol are observed. Memory work includes John 3:16, The Lord's Prayer, The Ten Commandments, Books of the Bible, and other Bible story-related verses. The Prayer Wall encourages students to post personal prayers and the class prays together and celebrates answers to prayer. Missions focus on Operation Christmas Child shoeboxes, collecting supplies, writing letters to put in each box, praying for each recipient, and packing the boxes.
Children's Church
This is a worship experience tailored especially for your children from 3 years old through 5th grade. Please use this form to enroll or get it from the Welcome Center. Children participate in the Praise and Worship time (10:00 to 10:25) in the Sanctuary. Then at 10:25 the children (who wish to go) meet and line up in the foyer by the water fountains. The 3-year-olds to Kindergarteners travel to the 2nd floor. Grades 1st to 2nd go to the 2nd floor of the Family Life Center, as do the 3rd to 5th Graders. From 10:50 to 11:00 all the children go to the Family Life Center gym for an organized recreational activity. 11:00 is the time for parents to pick up their children at the Family Life Center.
If the Lord is leading you to share in the Hillcrest Children's Church ministry, please contact Pastor Bradley Jemes or Marty Kinnett. For added safety, our children's leaders undergo training along with background checks.
If you are unable to serve on your designated date please make arrangements to trade with someone else on your grade level team.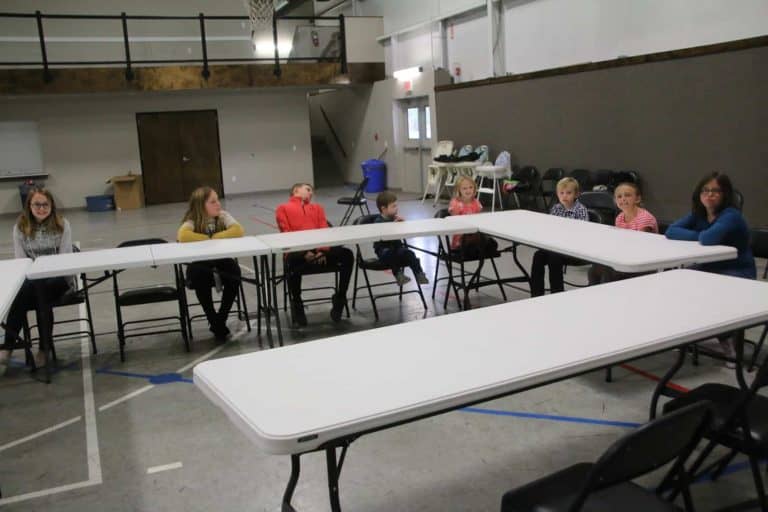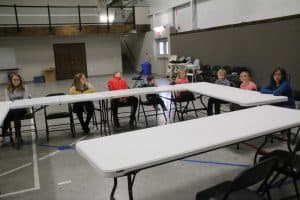 God's Kids Squad
A Sunday evening (6:00 pm – 7:00 pm) children's event for children from Pre-school thru 5th grade, meeting in the Family Life Center. Emphasis is placed on children learning more about Jesus' love for them and ways we can look to serve Him. Biblical-centered learning, games, and missional activities amplify this message of service. In September, we will learn about famous fishermen from the Bible, testimonies from Hillcrest fishermen, practice being fishers of men, and hone the child's actual fishing skills leading up to a special fishing event in October. Be on the lookout for fun surprises. Please contact Mary Kinnett or Donna Jennings.
Treasure Seekers
"For where your treasure is, there your heart will be also." – Matthew 6:21
Hillcrest Baptist Church is excited to announce our new Wednesday night program for children, Treasure Seekers. We'll be using a LifeWay curriculum called Bible Studies for Life in which children learn about God's Word, its application to their lives, and to treasure what's really important.
Treasure Seekers will meet from 6-7 PM on Wednesdays when Lebanon R-3 has school. The church will also be serving a meal beginning at 5.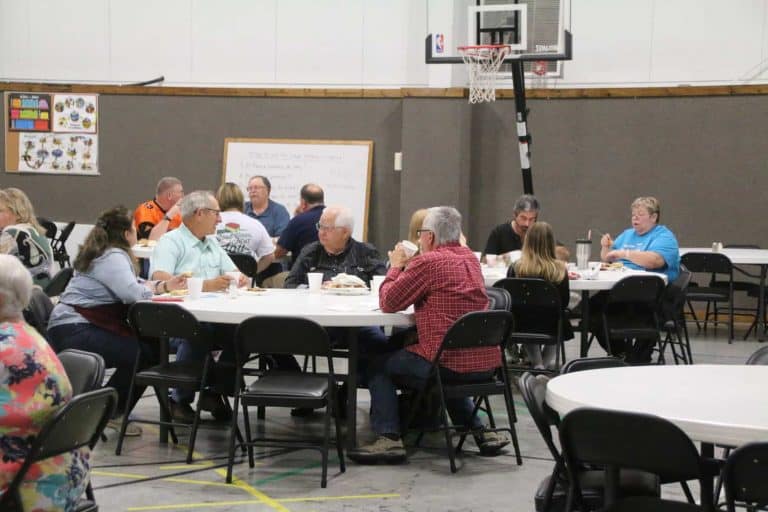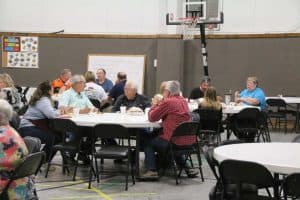 The following age-group classes will be offered: *PreK—children must be 3 by July 31, 2020, 2nd-3rd grades K-1st grade 4th-5th grades
An Adult Prayer and Bible Study and Youth classes are offered during the same time frame. A nursery is provided for parents who are attending the Prayer and Bible Study or working with the children or youth.
Rylee Slye gets an article in the Pathway Newsletter.
Treat & Treasures
Treat & Treasures is Hillcrest's annual way of creating a safe, non-scary alternative to the traditional Halloween trick-or-treating for our community. Find out more here.
Upward Basketball & Cheerleading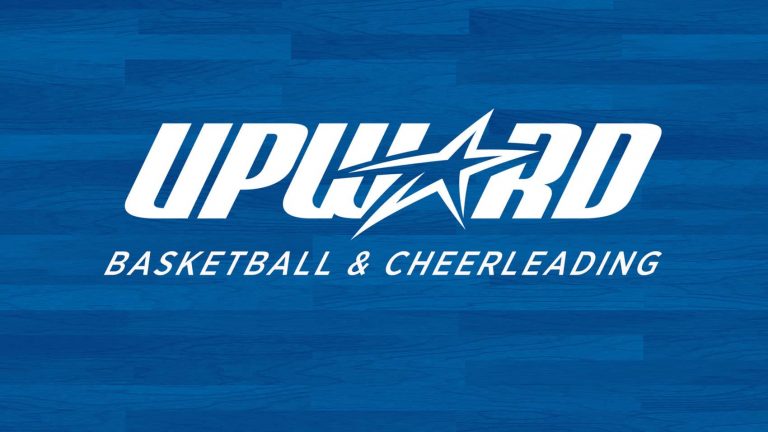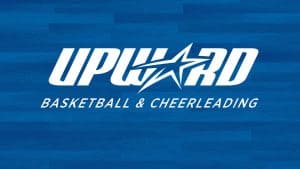 Upward Basketball and Cheerleading has an emphasis on character development, drills and gameplay, and skills training. To register, click here.
• One practice and one game per week.
• A unique substitution system that ensures every young athlete plays.
• Quality game day uniform and other sport-related gear.
• Age-appropriate character and skill development both on and off the court.
• Coaches who are focused on your athlete's development.
Upward Basketball is held from January through March. The Upward Basketball program was developed to promote the discovery of Jesus through sports. This program is part of Upward Sports. Upward Sports is the world's largest Christian youth sports provider. Upward Sports is the only organization that offers the 360 Progression™, a uniquely designed total sports experience that adapts and expands as players grow in their personal athletic journeys. The 360 Progression develops total athletes mentally, athletically, spiritually, and socially – producing players who excel both on and off the field. For more information please see Upward Sports.
Vacation Bible School
One of the highlights of our Children's ministry is Vacation Bible School. What a great time to learn about Christ, have a lot of fun, and hang out with kids your age. We welcome children ages 4 through those going into 6th grade. Below is content from VBS 2020.