Welcome to our Children's Ministry!
Hillcrest seeks to create an environment that teaches our children the truth about God and His word. Our Preschool is fully staffed for all services which include a children's church during the Sunday morning worship service from 10 a.m. to 11 a.m. All children's classes are divided by age group for Sunday School. We offer Transportation for children who are at least four years of age.
For both Sunday School and Junior Church up to 5th grade we now have a Check-In procedure for your child. In the hallway, near the Ladies Room, are two iPads with printers to check in your child that will print out stickers for both you and your child. You will need to present your sticker to check in and check out your child. The safety of all the children is paramount.
Sunday School
9:00-10:00 a.m.
We offer Sunday school classes for children age three and up to sixth grade. We encourage the children to "grow and become strong, full of wisdom and the grace of God" Luke 2:40 just like Jesus did as a child.
The Gospel Project program teaches Bible stories Old Testament through the New Testament, showing how God's plan of salvation flows throughout history. Students sing songs, play music, read and engage with the Bible lessons, watch the DVDs of each lesson, discuss the main point of each lesson prompted by the discussion starter, and color Bible story pictures. In grades 1-3 students each have their own Bible Story coloring book and personal zipper pencil pouch with their own pencil colors, crayons, and pencils.
Memory work includes John 3:16, The Lord's Prayer, The Ten Commandments, Books of the Bible, and other Bible story-related verses. The Prayer Wall encourages students to post personal prayers and the class prays together and celebrates answers to prayer. Missions focus on Operation Christmas Child shoeboxes, collecting supplies, writing letters to put in each box, praying for each recipient, and packing the boxes.
Children's Church
This is a worship experience tailored especially for your children from 3 years old through 5th grade. Please use this form to enroll or get it from the Welcome Center. Children participate in the Praise and Worship time (10:00 to 10:25) in the Sanctuary. Then at 10:25 the children (who wish to go) meet and line up in the foyer by the water fountains. The 3-year-olds to Kindergarteners travel to the 2nd floor. Grades 1st to 2nd go to the 2nd floor of the Family Life Center, as do the 3rd to 5th Graders. From 10:50 to 11:00 all the children go to the Family Life Center gym for an organized recreational activity. 11:00 is the time for parents to pick up their children at the Family Life Center.
If the Lord is leading you to share in the Hillcrest Children's Church ministry, please contact Pastor Bradley Jemes or Marty Kinnett. For added safety, our children's leaders undergo training along with background checks.
If you are unable to serve on your designated date please make arrangements to trade with someone else on your grade level team.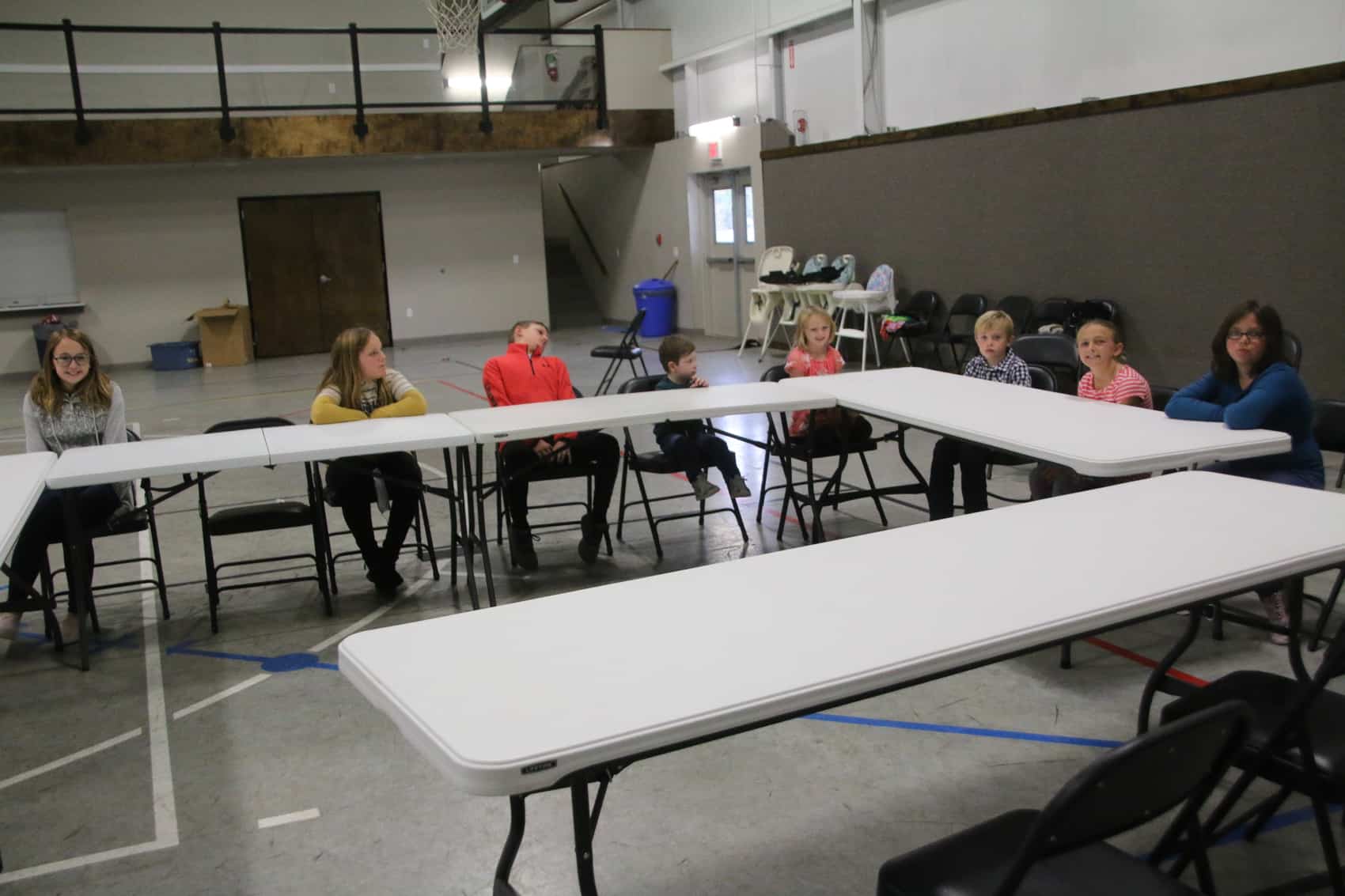 God's Kids Squad
A Sunday evening (6:00 pm – 7:00 pm) children's event for children from Pre-school thru 5th grade, meeting in the Family Life Center. Emphasis is placed on children learning more about Jesus' love for them and ways we can look to serve Him. Biblical-centered learning, games, and missional activities amplify this message of service. In September, we will learn about famous fishermen from the Bible, testimonies from Hillcrest fishermen, practice being fishers of men, and hone the child's actual fishing skills leading up to a special fishing event in October. Be on the lookout for fun surprises. Please contact Mary Kinnett or Donna Jennings.
Treasure Seekers
"For where your treasure is, there your heart will be also." – Matthew 6:21
Your children will be using a LifeWay curriculum called Bible Studies for Life in which children learn about God's Word, its application to their lives, and to treasure what's really important.
Treasure Seekers will meet from 6-7 PM on Wednesdays when Lebanon R-3 has school. The church will also be serving a meal beginning at 5.