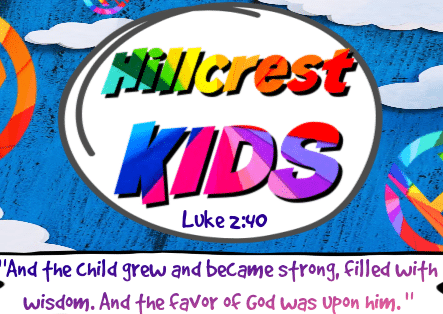 Welcome to our Children's Ministry!
Hillcrest Baptist Church seeks to create a fun, safe, biblically-based learning environment where children hear the gospel and can respond and grow in the truth, grace, and love of Jesus Christ.  It is our heart's desire to collaborate with families and present God's word so that our children "grow and become strong, full of wisdom and the grace of God," just like Jesus did (Luke 2:40).
For information regarding registration requirements and check-in, click here.
Sunday School
9:00-10:00 a.m.
All children's classes are divided by age group. The Gospel Project program teaches Bible stories from the Old Testament through the New Testament, showing how God's plan of salvation flows throughout history. With the curriculum developed for their specific age group, students sing songs, play music, read and engage with the Bible lessons, watch the DVDs of each lesson, discuss the main point of each lesson prompted by the discussion starter, and color Bible story pictures.
Memory work includes John 3:16, The Lord's Prayer, The Ten Commandments, Books of the Bible, and other Bible story-related verses. The Prayer Wall encourages students to post personal prayers and the class prays together and celebrates answers to prayer. Missions focus on Operation Christmas Child shoeboxes, collecting supplies, writing letters to put in each box, praying for each recipient, and packing the boxes.
Children's Church
This is a worship experience tailored especially for your children from 3 years old through 5th grade. Children participate in the Praise and Worship time (10:00 to 10:25) in the Sanctuary. Then those who wish to participate, meet the Leaders in the foyer and proceed to their designated classes.
There are classes for ages 3 years – K; 1st – 2nd grade; and 3rd – 5th grade. These classes are a great way for your children to continue learning the Bible in a fun, safe and interactive environment. Parents pick up their children at the designated location following the morning worship service.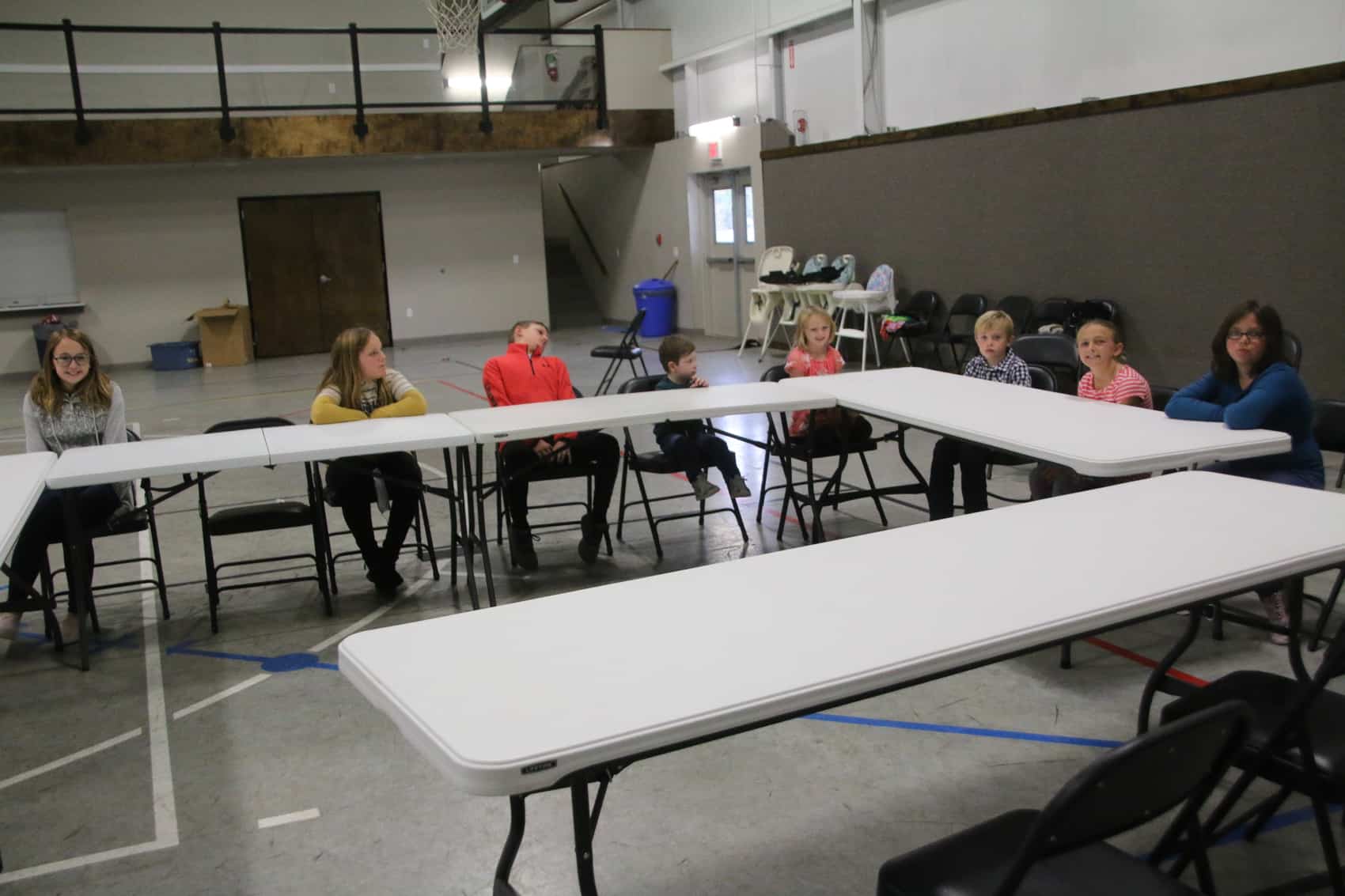 God's Kids Squad
This is a Sunday evening (6:00 pm – 7:00 pm) children's event for children from preschool thru 5th grade, meeting in the Family Life Center. Emphasis is placed on children learning more about Jesus' love for them and ways we can look to serve Him. Biblical-centered learning, games, and missional activities amplify this message of service. Kids will enjoy fun surprises along the way!
Treasure Seekers
"For where your treasure is, there your heart will be also." – Matthew 6:21
Your children will be using a LifeWay curriculum called Bible Studies for Life in which children learn about God's Word, its application to their lives, and treasure what's really important.
Treasure Seekers will meet from 6-7 PM on Wednesdays when Lebanon R-3 has school. The church will also be serving a meal beginning at 5.
Thinking of Volunteering?
If you are a member of Hillcrest Baptist Church and believe the Lord has gifted you to participate as a volunteer with the Children's Church ministry please complete this form. If you have questions or would like further information, please contact Vonda Wallace, Children's Ministry Director at vwallace@lebanonhbc.com.