Hillcrest Baptist Church began as a mission project sponsored by the First Baptist Church of Lebanon, Missouri. For several years First Baptist Church realized its responsibility in starting some branch Sunday Schools in needy areas of the community numbering 8,000 in population. And Esther Barker, a teacher at Hillcrest Elementary School, upon seeing the need, knelt in a field and prayed for a church to be planted here. But one day, under the leadership of the Holy Ghost, the encouragement of Pastor Bradley Allison, the Missions Committee went to work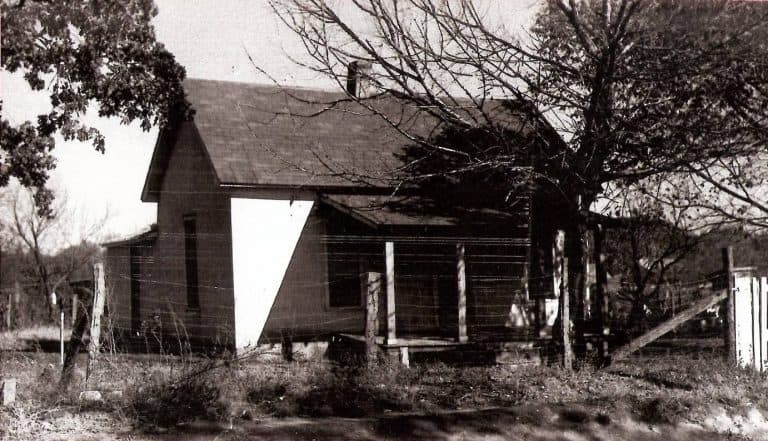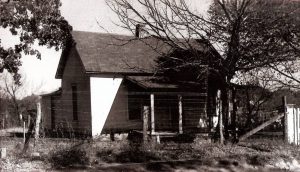 On December 13, 1953, First Baptist voted to establish a Sunday School in a building near Hillcrest School. Hillcrest Baptist Mission started on January 17, 1954 in a vacant house with 26 persons present.
On September 2, 1954, the deacons of First Baptist recommended that the church purchase a piece of property near the Hillcrest Mission for future expansion.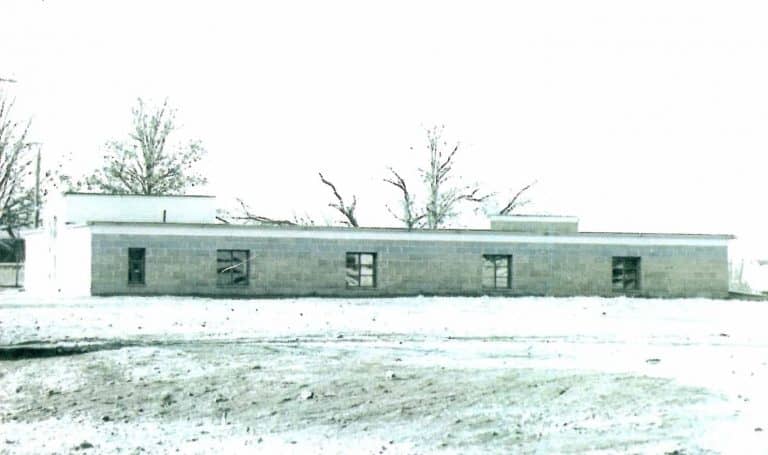 On October 7, 1954, the committee recommended the erection of a building.
The Mission was growing so rapidly that a lot on the corner of Hoover and Polk Streets was purchased at a cost of $2,000 with the hopes that a building could soon be built. On October 1954 the Building Committee for Hillcrest Mission recommended the erection of a one story building.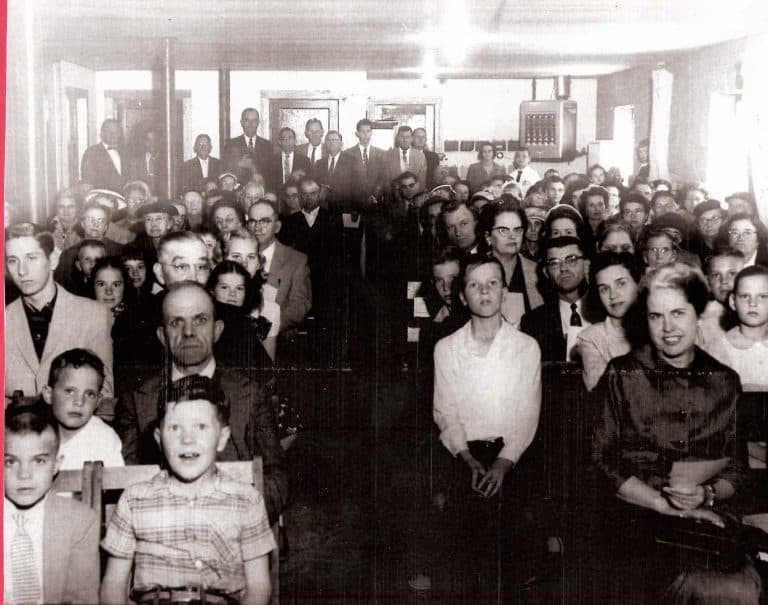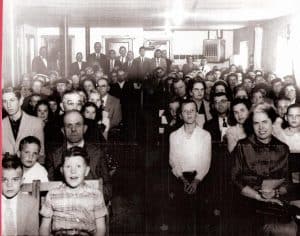 The building was competed in time for the presentation of the Christmas Program and the following Sunday, December 26, 1954, the Sunday School and Training Union were in their new home. Sunday preaching services began in April 1955 with Charles Pratt as our Mission Pastor.
Rev. W. V. Williams, a pastor with a vision of growth, became our Pastor January 23, 1957. Two additional lots were purchased adjacent to the original property for the new pastorium to be built by King Hodges.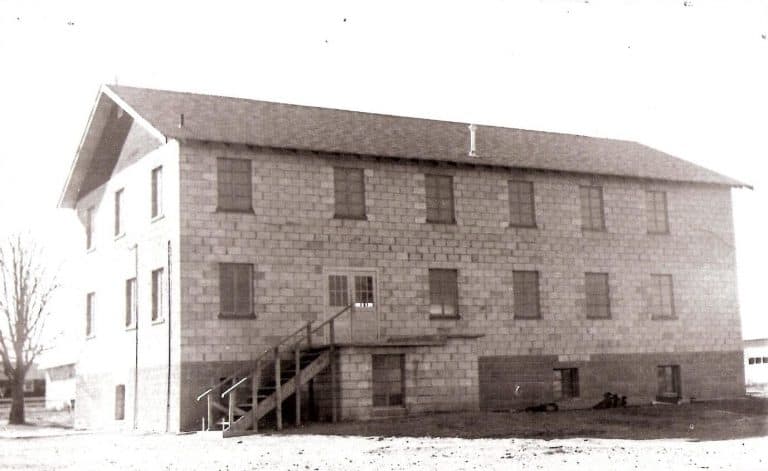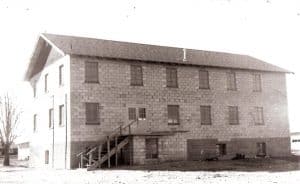 In August 1957, two additional stories were added to the basement church and a three bedroom parsonage was completed.
In September we applied and were accepted in the Laclede County Association. February 9, 1961 the church was incorporated.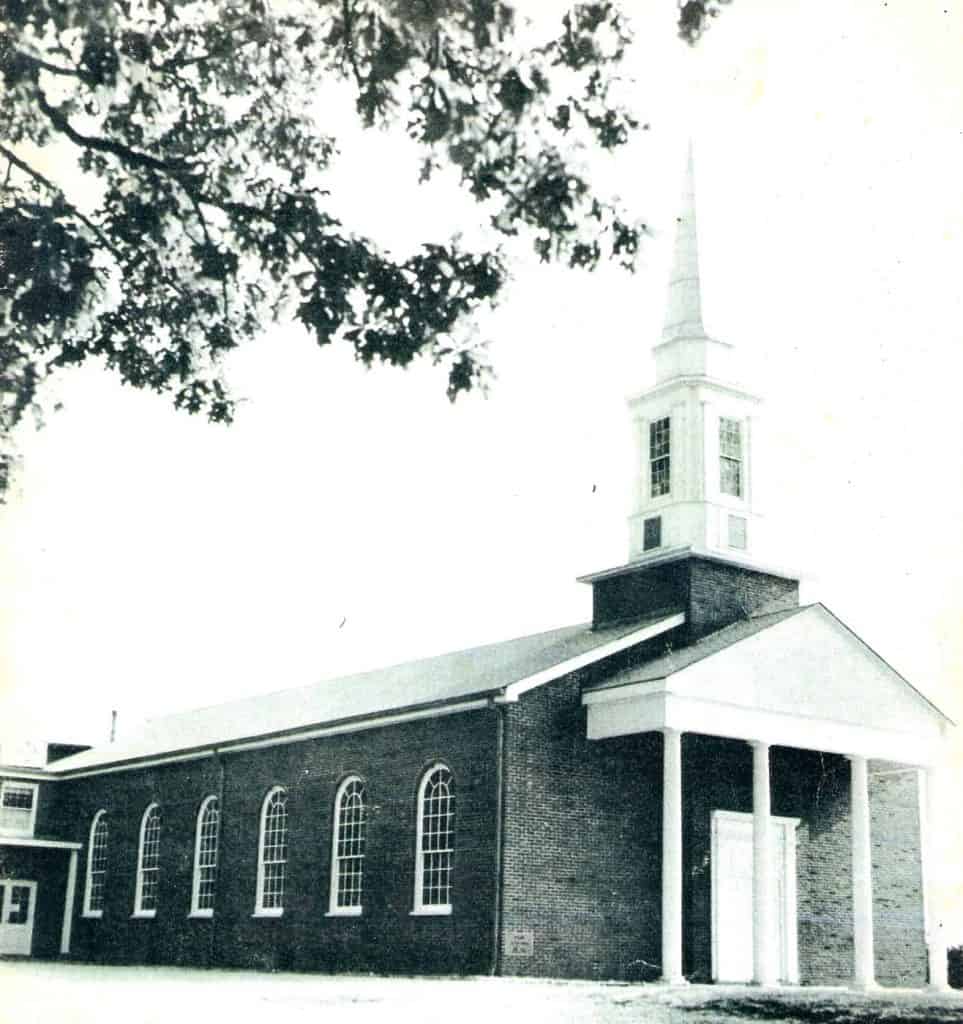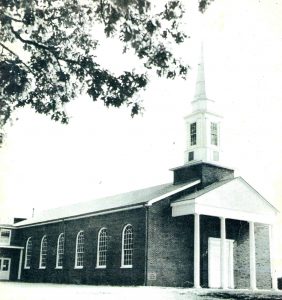 Construction began August 30, 1964 for a new church auditorium under direction of Pastor Elmo Terry.
The bricks were laid by Wayne Showler, Victor Smith and Jack Stickler.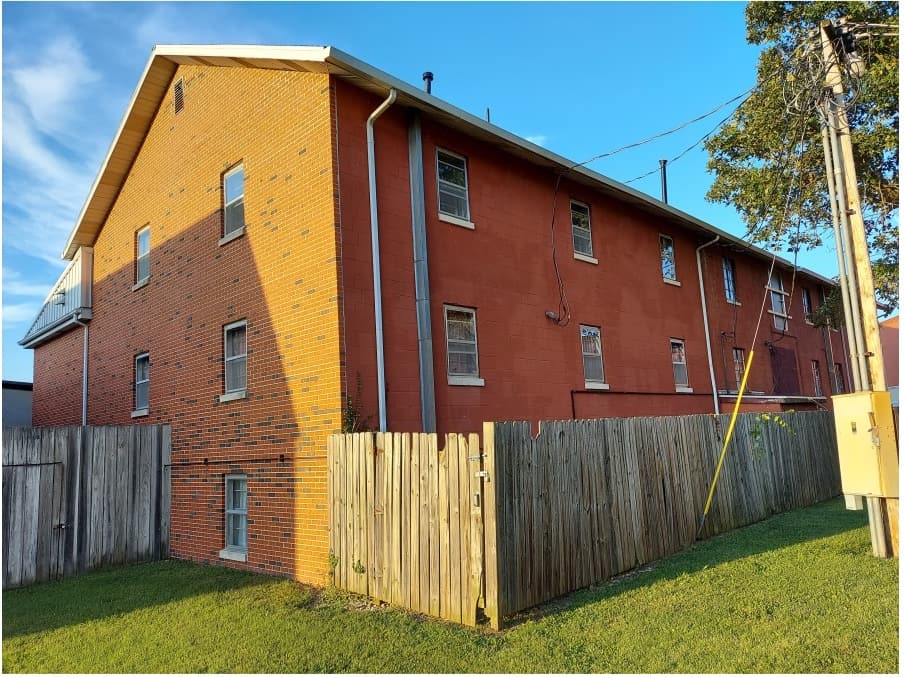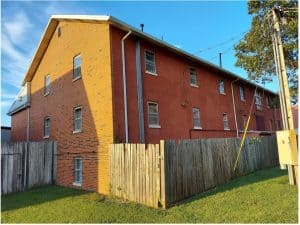 Between 1967 and 1973, an education building was added on the north end of our building and other remodeling to give additional classrooms, nursery, kitchen and office space.
In 1987, we remodeled the entire church plant to make better use of the room for our now 460 members.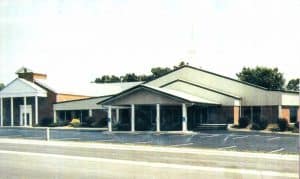 In October 1989 the church voted to buy the property adjoining the church on the west side. A ground breaking service was held September 29, 1991 for the new 500 seat auditorium and offices. The first worship service in the new auditorium was held October 4, 1992.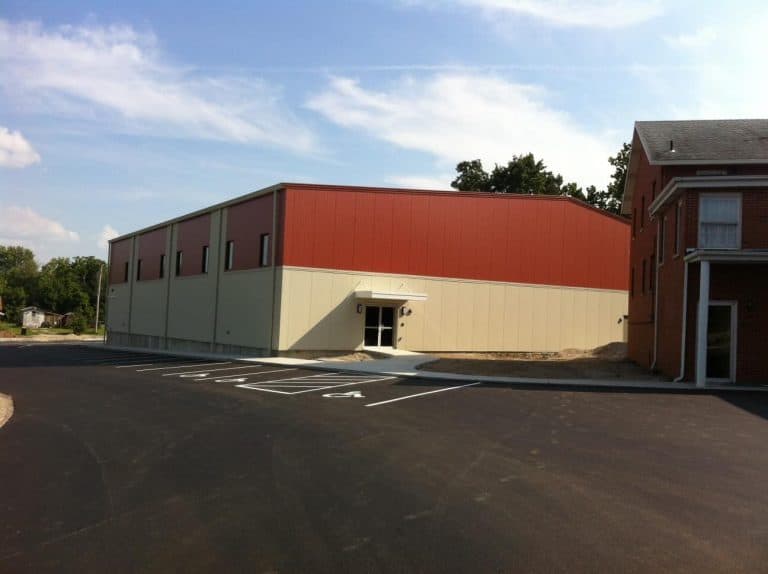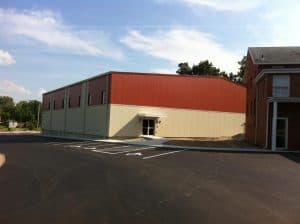 Family Life Center was built in 2015 with great assistance of Constructors for Christ. It contains a gymnasium, kitchen, and upstairs classrooms.
Much prayer and hard work has gone into our ministry and we look forward to days ahead of how our Lord is going to bless and how lives will continue to be changed for His glory.
Leadership Through the Years
| | | |
| --- | --- | --- |
| Charles Pratt | Mission Pastor | 1955 |
| Fred Drake | Mission Pastor | |
| Larry Allison | Supply Pastor | |
| Ronnie Walstrom | Supply Pastor | |
| W.V. Williams | Senior Pastor | 1957 to 1963 |
| Elmo Terry | Senior Pastor | 1963 to 1967 |
| Jack Clark | Senior Pastor | 1967 to 1973 |
| Bill Fetters | Senior Pastor | 1973 to 1977 |
| Frank Noel | Senior Pastor | 1977 to 1979 |
| Lee Miller | Senior Pastor | 1979 to 1981 |
| Charles Tyson | Senior Pastor | 1982 to 1984 |
| Bill Maxon | Music & Youth Minister | 1983 to 1985 |
| Fred Bobe | Senior Pastor | 1984 to 1996 |
| Gary Pace | Music Minister | 1985 to 1993 |
| Charley Shrum | Senior Pastor | 2005 to 2010 |
| Michael Acock | Music Minister | 1993 to 1994 |
| Jason Ramsey | Music Minister | 1993 to 1994 |
| David Thompson | Music Minister | 2007 to 2011 |
| David Brown | Senior Pastor | 2010 to present |
| Kyle Corcoran | Youth Pastor | 2012 to 2014 |
| Keith Ruether | Music Minister | 2012 to 2020 |
| Bradley Jemes | Youth & Family Life Pastor | 2016 to present |
| Steve Mino | Music & Connections Pastor | 2020 to present |